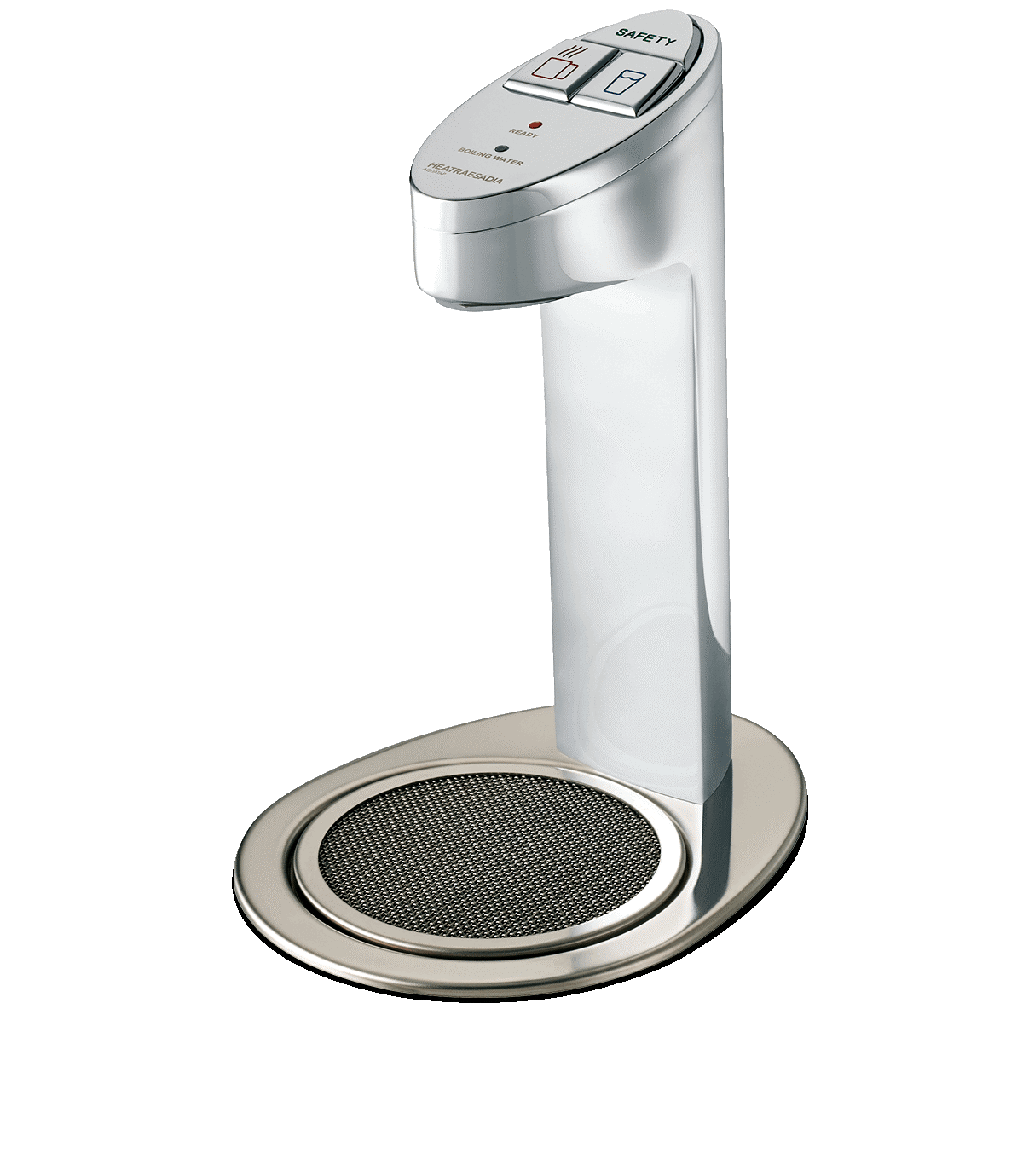 The commercial boiling tap market, although not overcrowded, offers a wide range of dispense options, different colours/finishes, umpteen capacities, mounting options and very diverse designs.
Although it can be a little daunting getting to the right model for your office kitchen without some expert guidance, the Aquatap range certainly makes life simpler.
3 models, one finish: pretty simple.
The range consists of Boiling only, Boiling and Chilled, or Boiling and Ambient (cold), all in polished chrome.
The tap is fed from an under-sink unit and is capable of delivering a very decent 5 litres of instant boiling water (that's 30 cups, or 20 mugs) and can recycle at the rate of 130 cups per hour. If chilled water is required, the unit can deliver up to 30 litres per hour of water chilled down to 10 degrees.
If the tap needs to be situated away from a sink, it can be installed on the attractive 'font', which is like a mini-sink, and if required, the tap can be heightened so larger jugs and pans can be placed under the tap head.
Designed for easy installation and running costs (the under-sink units sit in the cupboard under the sink and are connected to the cold water supply and an electric point), the Heatrae Sadia Aquatap units come with a built-in scale inhibitor (addition scale filtration is available for very hard water areas) and there is an optional taste and odour filter.
There are a number of safety features built into the taps such as low pressure venting, dry-start protection, and a safety switch on the tap head itself to prevent accidental dispensing.
At the time of writing this article, Heatrae were planning a facelift for this product, which, arguably, may be looking a little dated.
So there it is. Simple choice, no frills but a functional tap for your office kitchen.
To find out more, or for expert (nerdy) advice on all boiling tap options, please either give us a call on 01934 253600 or have an online chat from any of our pages.