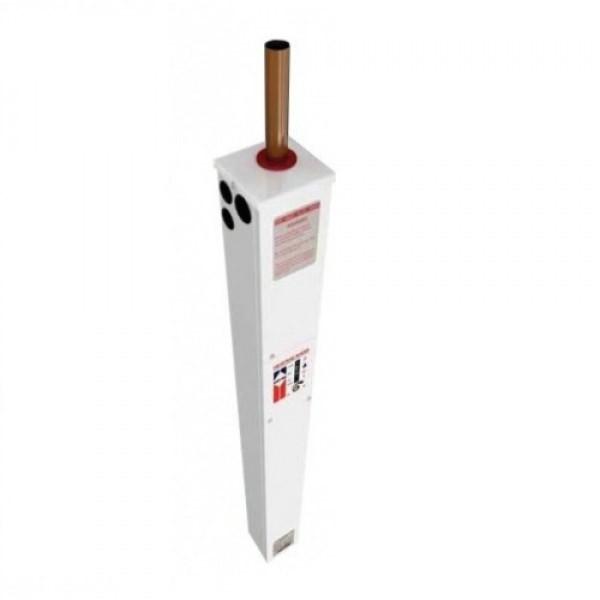 For many people, the possibility of having an electric central heating boiler would be a great solution to their central heating problems. But is it realistic in terms of capacity and price?
Apparently there are more than 2 million properties in the UK which do not have access to mains gas services, and so have to rely on expensive oil or bottled gas to power their central heating boilers. There are also thousands of landlords who need to have the gas heating systems in their rental properties checked and serviced every year as a legal requirement. For these people, an excellent solution to their wet central heating system would be an electric boiler – but is it realistic?
Heatrae Sadia would certainly say so. Their Amptec Electric Central Heating Boiler range would seem to fit the bill perfectly. They are available in a range of capacities, work with standard radiators and pumps, and are so slimline that they will fit almost anywhere – and of course, there is no requirement for a flue or other ventilation and so are ideal for apartment blocks.
Long and thin, the Amptec boilers take up very little space (though they must be installed upright) which also makes them ideal for the heating requirements in a new loft extension, garden office or conservatory especially where the existing heating system will not cope with the additional requirement.
How do the Amptec boilers work?
A bit like an instantaneous water heater, the water flows through the Amptec boiler and is heated. That water can then be pumped around your heating system, through your radiators (there are also models which work with underfloor heating).
The Amptec products do not come as complete systems, but they will work with standard pumps, expansion vessels and thermostats.
They are available in a number of different electrical capacities – 4kW, 6kW, 9kW, 11 kW and 12 kW, and you can use more than one in the same system (either next to each other or at different points in the system). One thing you may need to consider if you are using more than one, or if you have other heavy consumers of electricity in the circuit, is the use of a relay – your electrician will be able to advise on this.
How many radiators will they heat?
To give you a useful rule-of-thumb on what capacity you would require – an average radiator will have an output of approximately 1.5kW, so an 11kW Amptec electric boiler will happily drive about 7 average sized radiators.
If, as well as heating the radiators, you also need hot water for your bathroom and kitchen, there are 2 different options you could consider:
A separate electric water cylinder: see our other articles on this, or
An Electromax combination boiler which combines an Amptec boiler with a stored hot water system
If you need help on any other aspects of your electric central heating requirements, just give our experts a call on 01934 253600.