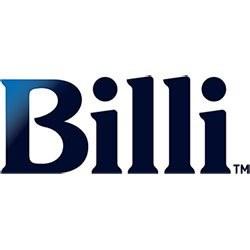 Here in the UK, there are areas of the nation that have hard water and many areas that don't.
Hard water will more often than not create issues for products that heat water, in the form of limescale build up on the element or generally within the vessel where the hot water is produced and stored.
With that in mind, most of the boiling tap manufacturers give you the option of purchasing a limescale inhibiting kit to protect your precious (and expensive!) new acquisition.
These brands include Zip, Heatrae Sadia, Hyco and a few others.
Billi, on the other hand, don't simply offer their limescale prevention kits for sale, they insist you use them no matter what the documented or recorded water hardness level is in the area of installation.
Their reasoning behind this is that pretty much ALL water heaters could still either build up a degree of scale, or the water in the tank could contain minute scale particles that affect the heat and level sensors within. Billi won't perform an installation without the addition of the limescale kit, nor will they necessarily honour the warranty.
They may have a valid point. Presumably they wouldn't insist on it if they didn't believe it was a necessity, as it adds to the overall cost for the discerning consumer or company and boiling tap manufacturers are all after a larger slice of this rapidly growing market.
The Billi range of Everpure Claris limescale filters combine mineral reduction along with corrosion protection by means of pH balancing, with a five stage filtration process and they are really effective within a really wide range of water hardness levels.
That sounded a bit too geekish, but the important thing is that they work well and whether you need a limescale filter kit for low volume domestic use or ultra-high capacity commercial use, Billi seem to have a filter to suit with no less than five different sizes.
If you'd like to talk to us about Billi boiling water taps or filtration, please give one of our superbly informed team members a call on 01934 253600, drop us an email at sales@electricaldealsdirect.co.uk or have an online natter with us using our online chat via the website.